Educational institutions all around the world along with the aspirations of students and parents have undergone critical transformations with time. Having successfully completed 17 years of providing quality education for all, St. Mary's has been making meaningful educational transformations and accomplishing world-class standards of academic excellence
The continuous effort to reinforce the commitment to achieve that extra mile helps students discover and reach their personal goals in life. This is evident in the school's consistent show of excellent academic results and inclusive learning environment with a suitable curriculum in place enables every student to become a responsible Global Citizen.
As St. Mary's continues to grow its strong vision of becoming a role model for teaching and learning is intensifying. Imparting value-based, holistic education not only ensures standardized teaching methodologies but also engages students in a way that enhances their Learning. The aim of St. Mary's is to further expand its presence so that more and more students get to experience St. Mary's ethos. The aspiration is to provide top quality education to all especially in the rural areas of the state.
PRINCIPAL'S DESK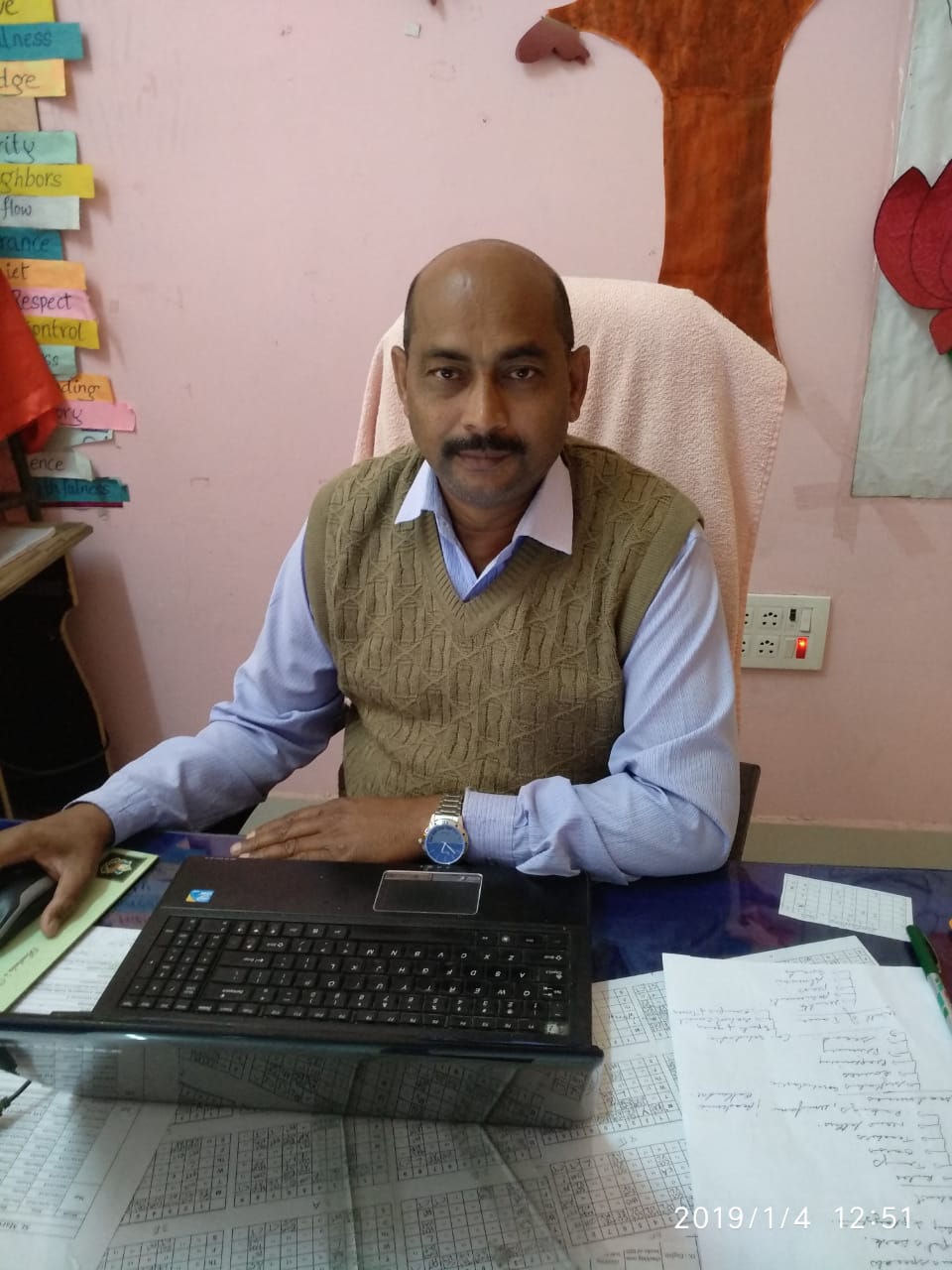 Welcome to St. Mary's Vidyaniketan High School-CBSE, Pregnapur, Siddipet Dt... This school is set up with a mission to develop leaders for the 21st century i.e., to impart ideal education with holistic approach to the students as per the changes that are being taken place time to time in the educational arena. It is relatively a unique among the Institutions located in Siddipet district. We believe that children are the major assets of the nation's development. They are not just roll numbers, but are unique individuals.
Each child has a unique brain network that shapes how he/she absorbs and responds to stimuli. One way of teaching does not work for every child. We need to teach the way they learn, not force them to learn the way we teach. Hence, our curriculum is designed around the child, incorporate the best contemporary pedagogies and provide a schooling experience that helps each child reach his true self. St. Mary's Vidyaniketan High School- CBSE's pedagogy aimed at holistic development of the child with interdisciplinary, project-based, and research-driven. It is connected to the community - local, state, national and even global learning. The curriculum incorporates a higher order thinking skills, multiple intelligences, technology and multimedia. The curriculum and instruction are designed to challenge all students, and provides for differentiation. To fulfill this objective, school is providing a lot of facilities like SMART CLASS - Technology Aided Learning (TAL) in every class room, scientific tools and objects to enhance pupils' aptitude and skills in scientific thought and temper while LEARNING BY DOING. In addition to that, we are giving scope to the child to TAKE AWAY the project that he/she has experimented in Science and Mathematics laboratories.
To achieve our vision of improving pupils' skillful development, it was imperative that we bring innovation in schooling, i.e., not only making the child to attain academic excellence, but also enable him/her to imbibe other skills and learning in the field of co-curricular activities. That is what we call ARD all round development. The growing student profile is a healthy balance between knowledge, skills and values. This healthy balance lies at the core of all our scholastic and co-scholastic planning. To boost these core values and skills among the children we have a spacious playground to enable the child to enjoy playing variety of sports and games. Sports and games will not only help the child to become robust in nature but also get scope to learn the basic aspects of life like socialization, inter-personal relationship and accepting the failures with sportive spirit.
It is my sincere hope that having well qualified, trained and experienced staff, we are confident that we will be able to create our pupils as the productive citizens of our nation in the days to come thus by transforming St. Mary's Vidyaniketan High School-CBSE as a true abode of learning while fulfilling their needs and aspirations .
"Education is not preparation for life; education is life itself." - John Dewey's
Barthalom Kata B.com., B.Ed., MA, M. Ed. (Principal)